The GoodBurger: Impossibly good Impossible™ burgers
In case you haven't heard, sustainability is the In-Thing now. Doesn't matter if we're over and mass-producing metal straws that'll probably be chucked in a pile of stuff; or if veganism causes illegal deforestation to make way for planting more avocados and soy; or if plant-based diets do not actually reduce our carbon footprint, even potentially increasing it. Point is: it's trending, it's marketable, it has tons of commercial value.
But you're not here for my opinion on this whole shebang; you want to know if you can really have your cake and eat it — or in this case, your 'sustainable' meatless burgers.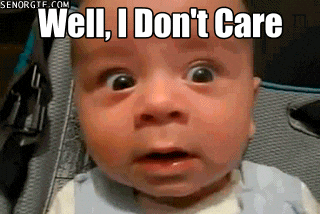 For the uninitiated, Impossible Foods' Burger 2.0 blend has been making waves recently with their plant-based patties. Using a mix of largely soy and potato, they created a shockingly similar plant-based alternative that's got that pink colour, juicy dribbles, smoky flavour and the ability to get that characteristically charred crust that previously only a grilled beef burger could offer. Oh, it even bleeds like beef.
(Image credit: @thegoodburgersg)
Here in Singapore we've got quite a handful of restauranteurs and chefs offering Impossible as a meatless option to their diners, but The GoodBurger's possibly the only one to build their brand around it and only it. Operating out of a food truck, the husband-and-wife duo experimented with countless recipes till they were absolutely confident they could stand strong against traditional burger joints and, yknow, potentially convert the true blue meat lovers.
Now that all that hefty intro is all over and done with, we've come down to the only thing that really matters: does it honestly taste like a freakin' beef burger?
Well my friends, it 100000% does. Regardless of which burger of the 3 you pick, it would taste like a solid, greasy as fuck, legitimate burger. Words cannot describe how amazed I was biting into it with massive skepticism, then having that flipped right back at me with a finger in my face. There's no way to be convinced besides having a go at it yourself.
The Classic, double (S$22)
Im my utterly humble (I try) opinion, The Classic's the best of what they've got on the menu. It's simple and fuss-free, basically their take on the good ol' cheeseburger, so the focus is really on the patty. You've got slices of stringy, melted American cheese, a smear of their special sauce (which I can't distinctly taste really), and slices of housemade pickles that, may I add, are superb. Adds just the right amount of crunch and tang without overpowering everything else.
Whichever burger you end up ordering, I'd suggest you make it a double cause, as you can see from the picture above, the patties are a little thin relative to the bun, so if you're just doing a single you really don't get much of the patty in a bite.
The Black Tie, double (S$24)
If you're a fan of truffle mayo, The Black Tie will fall right up your alley. The truffle flavour's nicely pronounced here without being overly aggressive, which is an issue some people seem to really struggle with. Here you'd definitely not miss the truffle, while still being able to taste the lovely "meat", zingy pickles, crunchy arugula, and that all-important silky cheese.
One Night In Bangkok, double (S$26)
I have to admit that, till the very last bite, I couldn't tell what was in the Thai-inspired sauce. It tasted a little like curry, with bits of punchy raw onions mixed in, and that's really all I have to tell you about it. Was it delicious? Yes. Was it worth $26? I'd stick with The Classic.
Taking away my genuine amazement at how good the Impossible patties were, I had a couple of concerns about The GoodBurger. The buns for one, though relatively fluffy, are the stiff sort that don't really squish well — if you get what I mean. I'm a big fan of soft squishy buns that would sop up all the juices and sauces in the burger, carrying all the flavours and adding a touch of sweetness. The most glaring issue though would be the prices. Granted, they aren't the most expensive burgers out there and forking out $22 for an amazing, double patty one is well within reason. However if you consider how they're usually parked right next to Black Tap at Marina Bay Sands, whose cheapest burger goes for $22++, is crazy massive, and comes with a huge side of hand-cut fries; would you pay the same for a meatless burger with mediocre fries?
But of course if you want your dose of sustainable meats, check out their instagram for updates on their location each day. For the foreseeable future they'd be regularly parked on weekday afternoons at the Promontory, and Bayfront Link at night.
The GoodBurger
Promontory (Tuesdays to Fridays): 12PM-3PM
Bayfront Link (Tuesdays to Sundays): 5PM-9PM
Facebook: https://www.facebook.com/thegoodburgersg
Instagram: https://www.instagram.com/thegoodburgersg/